Our Team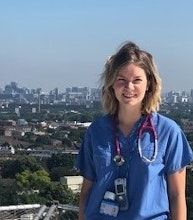 Dr Rosie Riley BSc MBChB
Founder and CEO of VITA
NHS England Clinical Entrepreneur
Rosie is a Clinical Fellow in Emergency Medicine. She graduated with a medical degree and a BSc in Global Health from the University of Bristol. She founded VITA in 2015 and is passionate about a sustainable, evidence-based, survivor-focused healthcare response.
Rosie advised and contributed to the Home Office "Modern Slavery Act 2015 - Statutory Guidance", is a core member of the NHS England Modern Slavery Network and is a member of the Victim Support Group of the Modern Slavery Strategy and Implementation Group shaping national support for victims. She was appointed as an NHS England Clinical Entrepreneur in September 2018.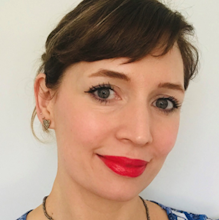 Dr Laura C N Wood BM MA MRCPCH
Research Director
Child & Family Modern Slavery Lead
Laura is a paediatrician with experience caring for children and families in challenging circumstances, including children who have experienced abuse, trauma, modern slavery and trafficking. The complex challenges involved in caring for these children and their families well led Laura into further training. She is now a researcher at Lancaster University where she has gained distinctions at postgraduate certificate and masters level in clinical and sociological research. Laura is now completing her PhD in the health response to child trafficking. Laura's work is supporting the development of VITA's educational material, research and academic engagement.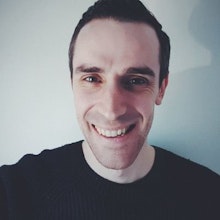 Dr Charles DR Thompson BA (Hons) MBBS
Strategy and Operations Director
Charlie is an anaesthetic trainee living and working in East London. Alongside clinical work, he has been involved in a number of research projects in the area of Modern Slavery and health since 2015. He has a particular interest in the interface between victims of trafficking and acute healthcare settings – in particular the training and equipping of healthcare workers in victim identification, support, and referral. His work as strategy and operations lead involves oversight of VITA's training, advocacy, and research arms; public facing leadership; and future strategic development of the organisation.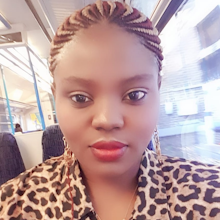 Juliet Odaro
VITA Survivor Consultant
Lead for London's Survivor Alliance
Juliet is a regional leader within Survivor Alliance; a global organisation whose mission is to unite and empower survivors of human trafficking around the world to become leaders of the anti-slavery movement. Her London-based group provides an opportunity for those with lived experience to come together, support each other and share their concerns. Juliet advocates for them with the Home Office, working to action the changes that they want to see in support services delivery and national policy. Juliet is passionate about supporting other survivors and being a leading voice in the anti-trafficking sector. She plans to study Social Care at university. In July 2020, Juliet joined the VITA team as a Survivor Consultant, advising on VITA training materials for frontline healthcare professionals. She is a core member of the VITA Network committee.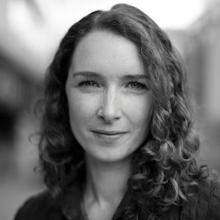 Naomi Ludlam BA (Hons)
Training Lead
Naomi is a learning and development specialist with 20 years' experience designing experiential and immersive training. She has worked across the public and private sectors enabling organisations to ensure their learning provision is always practice-based and that new skills will be applied immediately. She is an expert in using a drama-based approach and the integration of actors as coaches. Naomi has worked with many Trusts and in primary healthcare settings where research into staff day-to-day experience has been key to designing simulations that reflect real life and the culture of the workplace.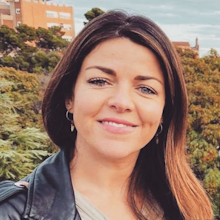 Lauren Jackson BSc, MSc, MBBS (In Progress)
Training Lead (maternity cover)
Lauren is a graduate entry medical student at the University of Nottingham and is working towards her career goals in Psychiatry. Before commencing her medical studies, Lauren spent several years working in learning and development in the energy and pharmaceutical industries and as a Clinical Manager in the NHS.
Lauren has experience of both face-to-face and online learning environments and working to ensure the seamless delivery of learning events. Lauren is passionate about equality and believes that equipping clinicians appropriately through training is key to instigating change in the healthcare response to modern slavery.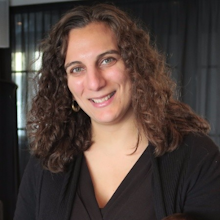 Dr Sarah Boutros MBBS MRCPCH
Trainer
Sarah is a Paediatric Registrar who has worked across London. She has worked in various voluntary sector organisations in the UK and abroad, particularly with vulnerable migrant groups, such as detained migrants, trafficked populations, and migrants struggling to access healthcare. Sarah has recently completed her MSc in Advanced Paediatrics at UCL, researching trauma-informed care in practice for trafficked children and young people. She has and continues to research topics such as access to healthcare for migrant children in the UK. Alongside this, Sarah is a VITA Trainer, delivering training across London and the South East.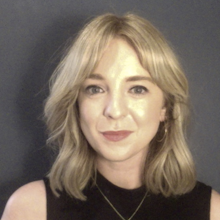 Dr Jill O'Leary MBBS MRCGP
Trainer
Jill is a GP with a special interest in refugee health based in London. She qualified as GP in 2018 and since then has been working with homeless populations, asylum seekers and refugees across London. She has extensive experience working abroad in refugee camps in Jordan and Greece. In 2020, she became the lead doctor for the medical advisory service at the Helen Bamber Foundation where she helps to provide a model of integrated care to survivors of extreme human cruelty. She joined VITA as a trainer in 2019, delivering training across London and the South East.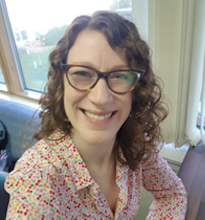 Dr Hester Mannion BA (Hons), MBBCh, PGCE, MRCPsych
Trainer
Hester is a psychiatry trainee currently working within a mental health trust in London. Prior to training as a doctor, Hester worked in London and Oxford as a teacher and worked closely with charitable organisations to support homeless and vulnerably housed groups in the capital. Her work in psychiatric services has brought her in to close contact with a varied UK and international client group, many of whom have survived traumatic experiences. Hester is a VITA Trainer, delivering training across London and the South East.